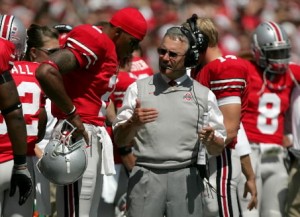 The most successful construction businesses carefully script their strategies and tactics the same as the best football coaches skillfully plan the moves their players will be making on the field.
Results follow the planning and execution.  If you are not winning all the contracts you want, consider seriously diving into studying business systems, marketing, strategies, tactics and then adjust the scripts that you and your employees are using to communicate each part of your game plan.
To start with, your business should have three separate systems that need to function together to continuously win new business for your company:
1)  The Opening Move – ADVERTISING AND MARKETING
How you present your business in the market will determine the type of clients that you'll be attracting. If you are known as the "cheapest game in town", be prepared to have to cut corners and explain why it may be taking longer to 'get the job done' or why they are not getting the best end product. When selling 'cheap', your scripts and messages will necessarily be designed to equate value with a low price. If you're focus is on the high end of the market, aka the "Rolls Royce" model, plan on delivering to a very sophisticated and demanding clientele. When selling 'highest quality and speed of completion', your messages and scripts will be trying to convey that value is related to quality and timeliness.
In the opening game, you'll first follow up with 'suspects' – the people that are in your target market. With 'suspects', the message is designed to get them to visit with you or your team or come by and meet at your facility. Suspects that become 'prospects' are the people who have clearly indicated that they have a need and may even have an interest in doing business with you.
2)  The Middle Game – GETTING THE CONTRACT AND DELIVERY
Here's where you are getting signed contracts, aka "closing deals" and delivering what you promised in your opening move. There are a lot of selling and negotiating training systems and scripts that will help in getting contracts. The more you study and practice using them, the more profitable deals you'll close.
It's been said that people 'buy emotionally' and justify their purchases intellectually.  Like in a powerfully emotional scene in a movie, the scripts that you learn to use will be your tools to close your deals.
Ongoing project testimonials can be powerfully effective for both marketing and closing. Use lots of photographs and videos showing a clean and safe jobsite and tell your successful project stories on your website and in any printed materials such as brochures.
You're using these as tools to convey the message that your business has systems that provide a superior delivery process that is exceeding customer expectations.
3)  The End Game – SHOWING RESULTS
When putting proposals together to get federal contracts, you'll need to list recent and relevant, similar completed projects.  Government evaluators will be using references from those and other resources to determine how you will rank in their system of determining who is going to get a contract award.
After each project you've completed, be able to demonstrate that your business met or exceeded your customer's level of expectation. Then use that as a new tool to develop new business with them and/or as a nurturing tool get referrals.
At the end of each of your projects, you'll want clients that will be roving ambassadors that will endorse the high value that you delivered to them.
Each of these three parts of your business planning should include multiple forms of follow up to be sure that you are getting the results you desire.  For each of these, you'll want to continuously refine the scripts that will psychologically shift any potential client into believing that your business is the one that they want to have doing their next project.
Do this for each of these parts of your business and you'll be richly rewarded with more business and higher margin contracts!
Over my 35+ year career of completing more than a thousand federal contracts, many of them were without competition. Sometimes it was because I was the only bidder and others resulted from the customer predetermining that I was the one that they wanted. Nothing is preventing you from doing the same.