Federal Construction Contracts – What you Don't Know about Your Customer
With federal construction contracts, it's been said that no one wants to be sold, but everyone loves to buy.  This is particularly true in today's environment when the pressure is on sales people to get the orders, almost no matter the cost.
And if you are in the construction business, it's tougher than ever.  You've got employees and overhead that must be covered and a dwindling pool of cash-paying customers.  When that happens in any economy, all sectors, and even the federal sector, get an influx of opportunists trying to take jobs away from the 'good old boy' network of incumbents.
To overcome these market driven problems requires something more than "what was working before".  You need a strategy, a plan, goals and methods to achieve them, including going back to the fundamental principles of business success.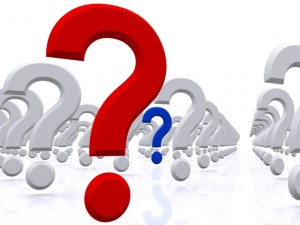 Knowing How to Script
In the "Advanced Federal Construction Training" Workshops, we spend a great deal of time with what is called "scripting".  If you know ahead of time what your buyer is going to say, and you know exactly the right response that will cause them to award you the contract, you are miles ahead of the guessing competition.
This is a list of the first five of the "TOP TEN" questions that are utilized to engage a buyer.  Without our Workshop training, you'll have to figure out the best way to present the questions and elicit the response you want.
First – Recognize the age old truism, "Everyone is waiting for someone to tell them what to do."  The problem is that they will only accept direction from a trusted source.  Even our President, after his miserable performance at the first debate was looking to his team to tell him what to change so that he could win re-election.  He knew that if he performed as badly at the 2nd debate as he did at the first one, we might have had our first Mormon President in the White House.
2nd – In federal construction, you need to know the customer priorities.  What has to happen?, why? and when?, are the questions that will lead to an understanding of what priorities have been set in the customer's mind and the reason that you've been granted access to influence a decision-maker.
3rd – You also need to know: What the customer thinks his priorities are, may not be what they should be.  An example is within the story of my friend Scott after he was summoned by the VP of Kohl's, whose plan it was to finance new marketing initiatives by demanding that it's vendors lower their prices.  You can read the whole posting, "THREE GREAT LESSONS FROM A MASTER" and learn about how Scott convinced the VP that the VP had been focusing on the wrong thing.
4th – What are the potential client's alternatives? You may not think about this much, but the fact is that 50% of the customers you get in front of can decide not to decide, at least for now.  If you are not prepared to create a sense of urgency on their part, you may leave the client frustrated because the issue is still on their "to do" list.
5th – Is there a story behind the process that your customer is willing to share?  On a NASA contract, our federal construction contract bid was $317,000 higher than Chicago Bridge & Iron (CBI), a multi-billion public corporation.  The story behind the decision to pay the extra money was that CBI had included a 12-month schedule with their proposal while ours was shown at 9 months, a full 90 days sooner.
At a cost of $50,000 per day operational costs, it was a no-brainer; pay $317,000 to save $4.5 million on a $4 million contract.  Once the customer was convinced that the project could be completed in 9 months, they issued the contract within minutes.  Best part: The profit was more than $1.6 million.
Next week we'll post Part 2 of 2 of the federal construction TOP TEN Things to know about your customer that can make a huge difference in the way you do business.
Until then, I'm Doug Reitmeyer and you can connect on LinkedIn here:  www.LinkedIn.com/in/DougTheExpert
Co-Creator: Federal Construction Magazine
Sample: www.tinyurl.com/FCMagazineSummerIssue
Peek the current issue:  www.FC-Mag.com/Sneak-peek
Blogs for February:  http://reitmeyer.com/2013/02/
PS – Two announcements:
(A) – I'll be one of the featured speakers at the IRC Summit event next week.  You can get a $500 discount if you sign up by this Friday.   Use Promo Code ALYNX200 at Checkout.
Click on this link today and get a seat before they are sold out: http://ircsummit.com/#!/register-now
(B) – In two weeks from today, we'll have the next "Advanced Federal Construction Contracts Training" Workshop.  There is still one ticket available.  Carl Ballerino (www.HCS-GC.com) attended the late January Workshop and has already received his first federal contract award to repair a pump at Dyess AFB. He plans to start the project tomorrow.
See what your peers are saying about it here:  www.GCExperts.com/workshops
The Workshop is a transformational event for federal construction professionals, specifically designed to get you up and going in the federal construction market in the matter of just a few days.  Graduates have access to over $250,000 worth of training, tools, templates and technologies that have delivered, over the past 32 months, more than $340 million in highly profitable government contracts.