"CONTRACTORS ARE BEING DRIVEN CRAZY"
"Construction"
is at the top of business types that drive humans crazy.   Contractors face huge difficulties. First they have to find and get profitable contracts in a hyper-competitive market. Then there are the risks of finding the right materials and workers that can do the actual construction work. Finally, contractors must get paid by clients that have a long list of excuses why they can't, shouldn't or refuse to pay the agreed amount.   If you've suffered, you'll be glad to know that there is another way of being in this business – without the headaches.While most contractors struggle, a lot of federal contractors are thriving with highly profitable projects; and they never have to worry about getting paid.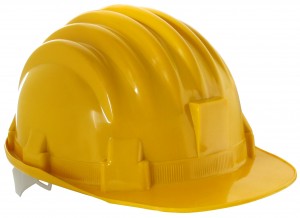 HOW YOU CAN DO THIS TOO –
First:
There is a lot of available work, but most never see it because of how they think about their market. Local plumbing companies are competing against the other plumbers and the same is true for GC's, HVAC contractors and everyone else. However, if you change from thinking "local" to joining a national organization you can get construction contracts anywhere in the country. That is how I grew multiple companies from start-ups to multi-million dollar enterprises in just a few short years.   The business of building, remodeling, re-roofing, running utilities, painting, whatever it is that you do, is taking place every day all across the country. And there is plenty of profitable work as proven by the fact that there were 17 construction companies on the 2012 "Inc. 500" list of fastest growing companies in America.Although only 4 of the 17 on that list did it by focusing on the federal market,
100% of the "TOP TEN" US Contractors became huge because they embraced Uncle Sam as their #1 client.
Second:
The Federal Market is MASSIVE! Whereas the total US construction market approaches $1 trillion, between 27% and 31% are federal projects. Our government owns and maintains more than 900,000 buildings, so just roof and HVAC replacements are in the thousands every year.  
Third:
Uncle Sam HAS THE MONEY! The "fiscal cliff" will not affect any of the construction contracts that are in place, and will only delay for a short period of time, a small percentage of contracts that have not been awarded. Maintenance work has to be done – filters need replacement, dilapidated structures must be torn down and each agency must continue to function. They all need services that you can perform.  
Fourth:
People in the Government are employed to pay contractors with "our money"! In fact, the Prompt Payment Act specifically requires agencies to make progress payments in full within 14 days of an approved invoice.Here's your one opportunity, right now, to accelerate the growth of your business by calling and asking how you can get into the "
Advanced Federal Construction Training
" Workshop that starts NEXT WEEK!That's right, you only have 7 days to get to Austin. On Tuesday, March 5 the Workshop starts at 8 am and will go for 10 hours straight – lunch is furnished and we work right through it. Then we'll do it again on Weds and finish up around 2 pm on Thursday leaving the afternoon and Friday open to focus on getting you highly profitable federal contracts.
Give me a call today if you are serious about growing your business in this economy.
I'll be here for you, Doug Reitmeyer, Email doug@gcexperts.com, Phone (512) 750-2677
Results:  www.GCExperts.com/workshops  for more information and to get you started on a new road to success in the federal construction market.