The real purpose of business isn't what most people think; it's not to make cash.
Yes, cash is the life blood of a business, but it is not "The Purpose of Your Business".
"The Purpose of Your Business"
Adopt the following philosophy as your purpose for being in business, and watch it improve. Here are the three parts:
A) To find or create a customer or client who has a need or desire for a product or service that you can provide to the level of their expectation(s).
B) They must have the money to exchange for what they need or desire, and
C) They must be willing to trade or exchange their money when they are satisfied that you have met their expectation(s).
This "Philosophy" makes the focus on creating a win-win agreement. Use this script,
"The purpose of our business is to create win-win agreements that meet the expectations of our clients. We do that by focusing first on understanding their wants, needs and/or desires, then developing a timely plan to exceed their expectations of value."
Make an "up front" contract with the client that you both agree to work together to achieve the results they want. This is "The Buy-In" part of getting them to adopt my philosophy.
Once you have created a new customer and been awarded a contract, the "PURPOSE OF YOUR BUSINESS" changes. THE NEW PURPOSE BECOMES: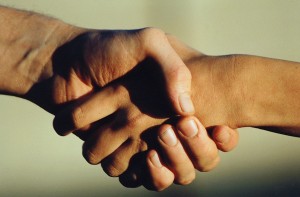 TO KEEP THE CLIENT AND INCREASE THE VALUE OF THE RELATIONSHIP WITH NEW WIN-WIN AGREEMENTS.
There are three key parts to continually improve upon:
First – Identifying the right clients; the ones that pay you! You must know with precision exactly who your best clients are and where to find them. Two of the main reasons we love doing federal contracts are, by law, they must make construction progress payments monthly and within 14 days; it's called the Prompt Payment Act. With Federal Contracts, we never have to worry about the money, and it's easy to find solicitations for the contracts that they want to award!
Second – Conversion: You must have a fool-proof method of getting the potential client to become a customer.
Third – Keeping and increasing the value of each new customer.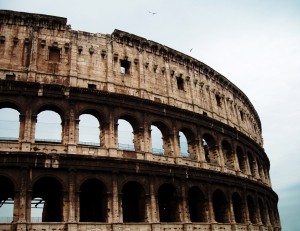 THE COMPETITION OBSTACLE:
If you think that the game of business is something just between you and the potential customer, you are dead wrong. All business is between you, the potential customer, and all the other companies that are capable of providing what the potential customer wants or needs; it's called "competition".
That's right; you must recognize your competition every time you venture out to convert a potential client into a customer. And that means every time you turn in a bid to the government or anyone else. Loss of "purpose" will cause loss of customers to your competitors; it happens every day.
WHY THE FOCUS ON FEDERAL CONTRACTS? HERE'S THE ANSWER:
A) THEY HAVE NEEDS THAT I CAN EASILY FULFILL TO THEIR LEVEL OF EXPECTATION
B) THEY HAVE THE MONEY (AND MEANS TO PRINT MORE WHEN THEY RUN LOW!)
C) THEY PAY PEOPLE TO INVEST THAT MONEY BY AWARDING HIGHLY PROFITABLE CONTRACTS! (Understand that it's not "their" money; It's our money!)
By focusing your business on federal contracts, you don't have to worry about B) or C)!
Over the past 30 months, the 38 contractors and subcontractors that have been trained on how to best adopt this philosophy have received more than $330 million in highly profitable government contracts. They have joined an exclusive "Membership" program that now spans Alaska to Florida, New York to Hawaii and most places in between. See what they are saying about it in the brief videos here: http://GCExperts.com/workshops
Avaliable via Phone or Email
Doug Reitmeyer
(512) 750-2677
Connect With Doug
LinkedIn:  CLICK HERE 
YouTube:  CLICK HERE
Note: If LinkedIn asks for an email use doug@gcexperts.com and please mention you came from Federal Construction Blog, this will speed up the connection process! Thank
My mission is to help others find incredible success in federal construction.